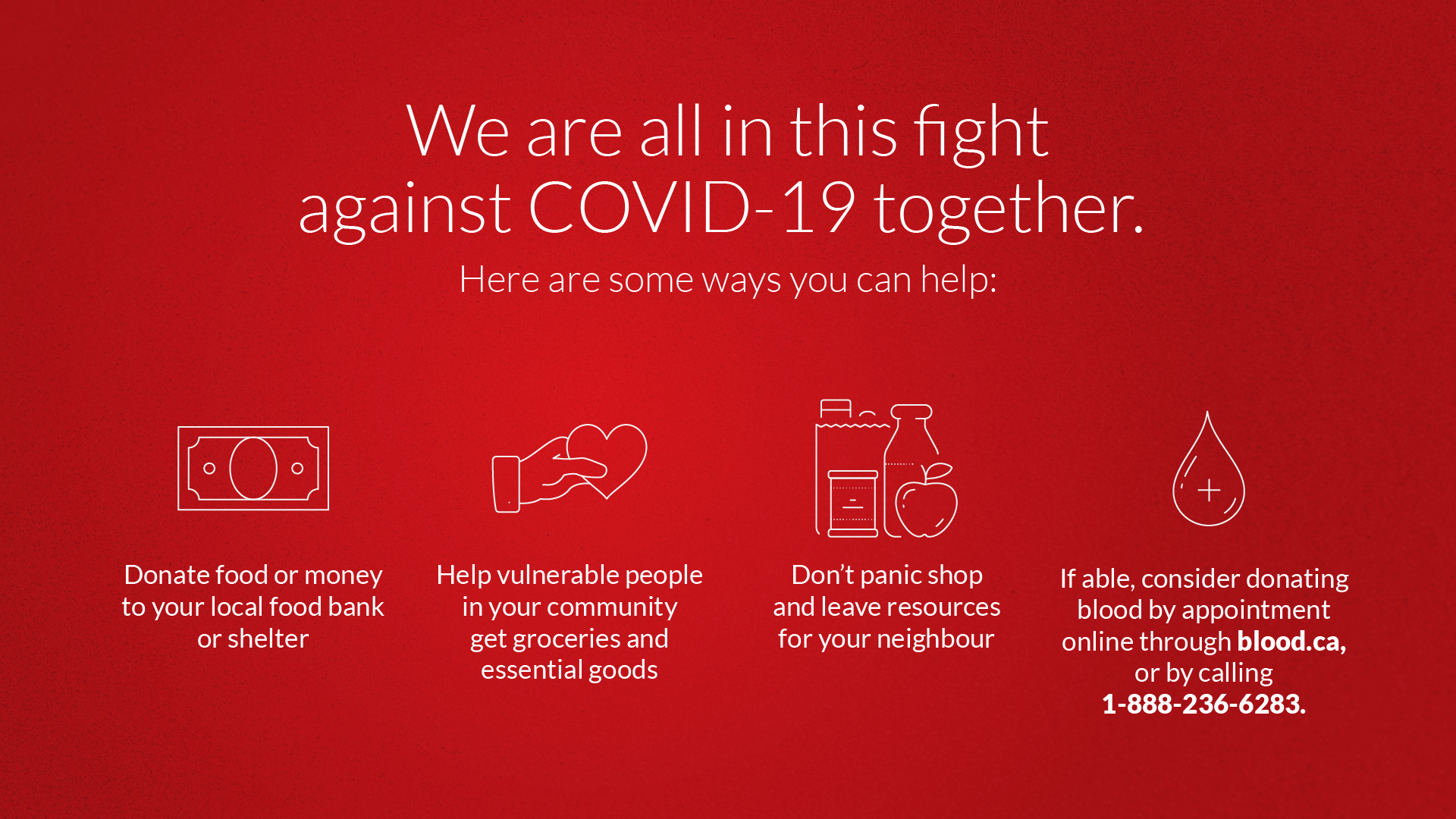 Link to COVID-19 Graphic with helpful information: COVID-19 INFO
The above graphic has information on the following subjects in an easy to access format:
As the situation is changing daily, please check the following websites for daily updates in Toronto and across Canada:
The constituency office will be closed to walk-in visits but my team and I will continue to help #TOStPauls residents.
Our office will continue to be fully operational by phone and by email. You can call us at 416-952-3990 or email carolyn.bennett@parl.gc.ca for assistance in any federal matter.
STAY HOME, SAVE LIVES
Now is the time to stay home if at all possible – even if you are not sick. If you are able to work from home, stay home! As Prime Minister Justin Trudeau and Public Health Agency of Canada have said, we need to practice social distancing now in order to #FlattenTheCurve
Our most vulnerable need help during this time. If you must go to the store, reach out to elderly neighbours and pick-up what they need too. Retailers have begun "elderly hours" dedicating their opening hour to our seniors. Community coming together!
WAYS TO KEEP YOUR FAMILY SAFE
You can help prevent the spread of #COVID19 by:
Washing your hands
Not touching your face
Coughing and sneezing into your elbow
Most importantly, if you're feeling sick, stay home.
As the situation related to #COVID19 is evolving in Toronto & across Canada, for up to date information consult:
For additional information visit http://canada.ca/coronavirus or call 1-833-784-4397
TRAVEL RESTRICTIONS
MARCH 16 – Prime Minister Justin Trudeau today announced measures that will help Flatten the curve of COVID-19 across Canada:
All border entry will halt with some exceptions such as Canadians, Permanent Residents, and US citizens.
Travellers with symptoms cannot board a plane to Canada.
There will be a support program for Canadians abroad trying to return home.
All international flights will be streamlined to four international airports (Toronto, Calgary, Montreal, Vancouver).
All Canadians are encouraged to stay home unless it is essential to leave.
For Canadians abroad, it is time to return home. Upon return you must isolate yourself at home for 14 days to ensure the safety of all Canadians.
Full Statement from the Prime Minister here: https://bit.ly/3aXYwiL
LOCAL RESOURCES
For more information on impacted programs and facilities in Toronto during COVID-19 visit  

➡️

 https://www.toronto.ca/home/covid-19/
You can also call:

311 (within city limits)

416-392-2489 (outside of city limits)

416-338-0889 (TTY)

And email 311@toronto.ca